Why Little Smiles?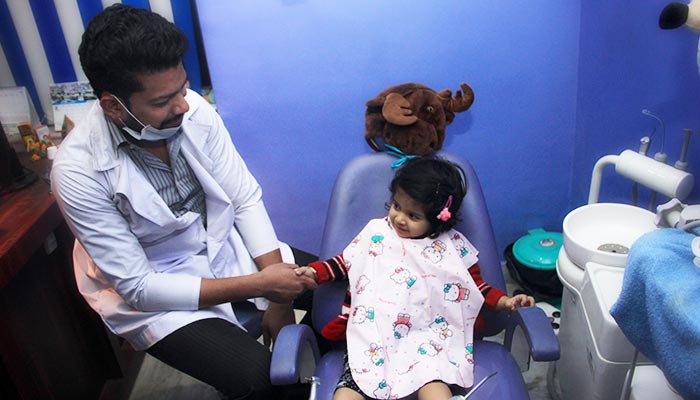 Do you know that the first dental check up for your child should take place by his/her first birthday or when the first tooth comes in the mouth. Sadly when the child report to us they are already suffering from pain. Parents complain of child showing apathy owards food and not allowing to brush their teeth and even loosing interest in studies and going to school.
We in little smiles give you solutions to all your dental needs. We not only treat the condition of our patients we also counsel and educate them towards better oral hygiene practice and improved self confidence with a beautiful smile.
We have state of the dental equipments and facilities to cater your dental needs. At Little Smiles, we have a team of dedicated dental professionals who are specialised in different disciplines of modern day dentistry.
Our power team:
Dr. Debalina Chandra(B.D.S)
General Dentist
Dr. Biswaroop Chandra(M.D.S)
Pediatric Dentist (Children dental Specialist)
Dr. Ipsita Maity (M.D.S)
Endodontist ( Root Canal Specialist)
Dr. Abhik Pyne ( M.D.S)
Oral Surgeon & Implantologist
( Specialist in major and minor oral surgical procedures and Implants)
Dr. Jeet Singh ((M.D.S)
Orthodontist ( Specialist in correction of irregularly arranged teeth
with braces)